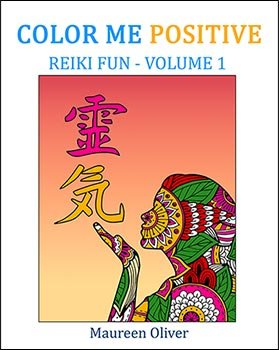 This is a great coloring book for Reiki Master/Teachers to have on hand. You can get the print version from Amazon or a downloadable PDF file so that you can print out the pages for your students or for yourself!
It contains 25 illustrations to color in and is a fun activity during a Reiki class. My students love it! It helps them to connect to Reiki energy on a more personal level by choosing colors and contemplating the energy as they engage in coloring in the page…
You can purchase a hard copy at Amazon or a downloadable .pdf copy (coming soon) so that you can print out the pages as often as you wish and share them with your students or in a Reiki circle with family and friends.
Check out the video below to see the illustrations!